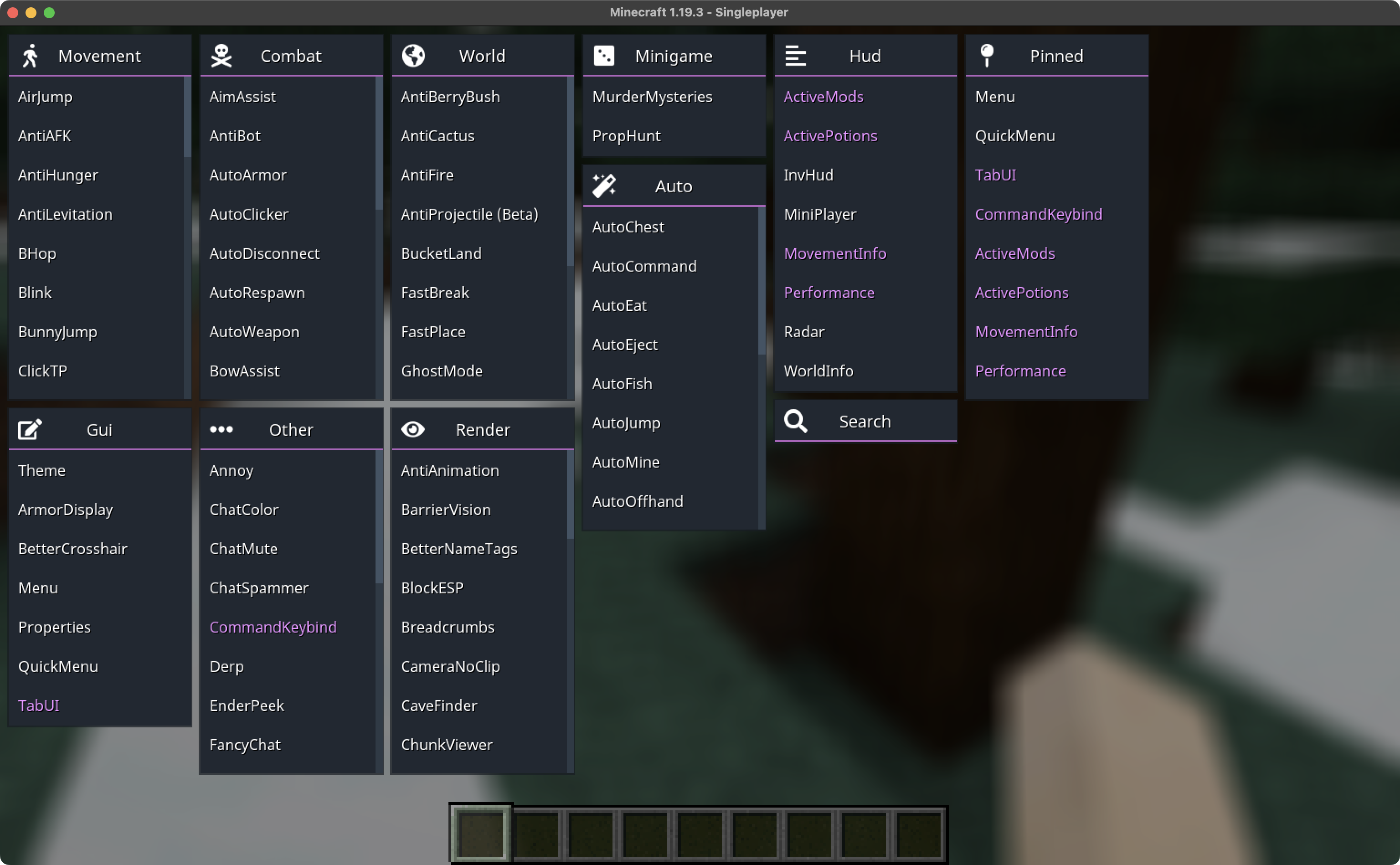 Features
Aristois offers over 100 in-game modules to extend and enhance your Minecraft gameplay. With a focus on PvE, we offer a modern and personlised experience — get it today!
In addition to many unique modules and features, Aristois contains a worldwide in-game chat. Plan your next adventure and coordinate with players on other servers, right from the chat.
The Aristois UI is designed with customisation in mind, so it can look exactly how you want it. We've also created two additional UIs to enhance speed and smoothness of enabling mods.
Community
Aristois is community-driven, giving you a say in the mod. We aim to take in all suggestions by our users to make it the best. We have one of the friendliest modding communities out there; join our Guilded server and chat with us! We have amazing support to help with all your needs. We respond to emails within 24 hours.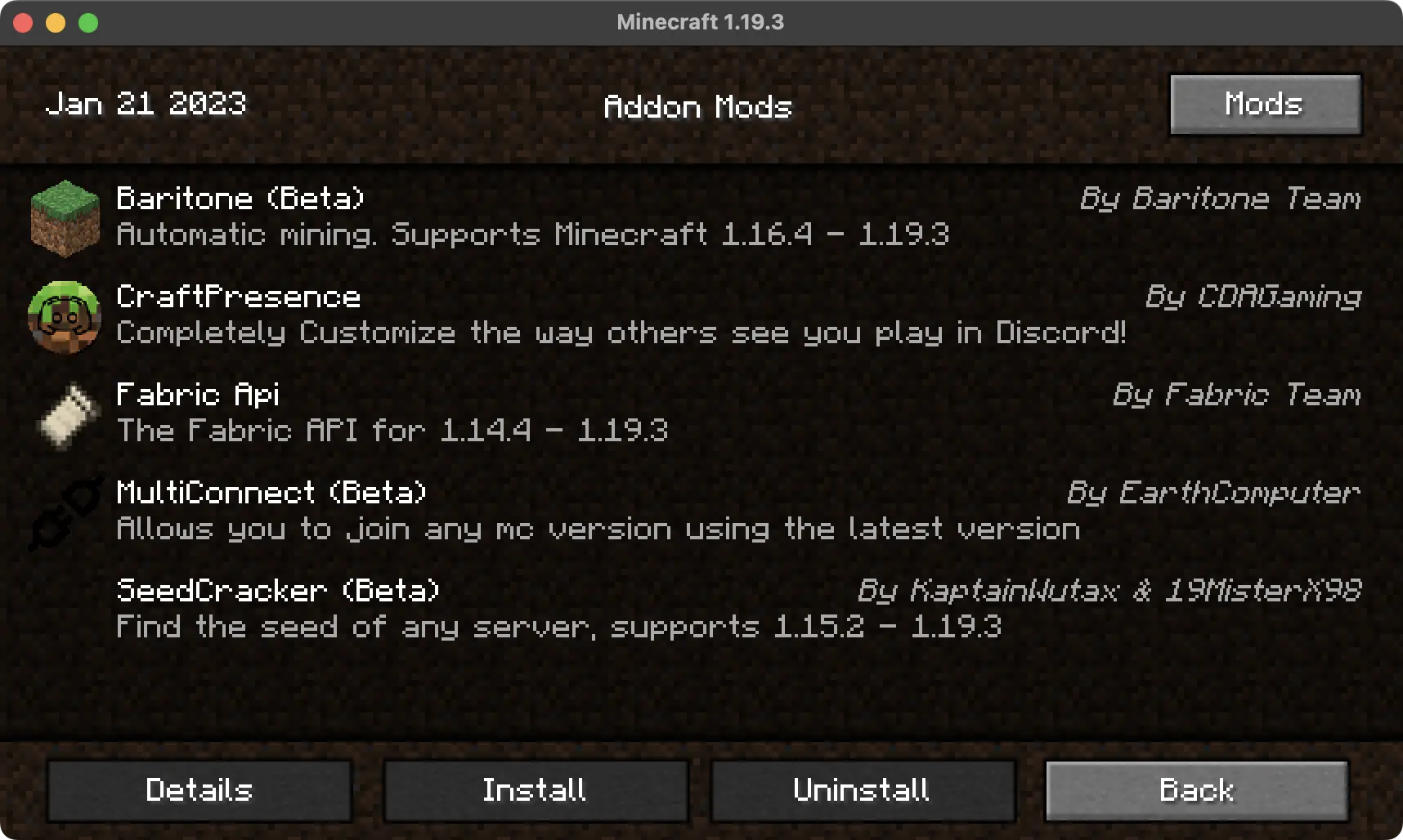 Addon Manager
Easily install popular Minecraft mods with two clicks using the built-in Aristois addons manager. Current mods include OptiFine, Baritone, SeedcrackerX, and many more!
On 1.14.4 and higher versions of Aristois it's also possible to add other Fabric mods to Aristois. For instructions on this, read here.